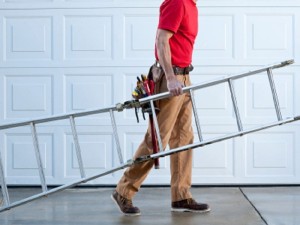 You may have adopted various measures to ensure your house entrance remains sturdy and looks good. This does not mean you should overlook the garage door as such. It ensures your vehicles remain safe from theft and in good shape over the year. However, the garage door you have installed may need maintenance and servicing from time to time. Without periodic maintenance longevity and performance of the door may be affected adversely. You will need to hire reliable and professional agencies for such need. In San Antonio and nearby regions, we offer maintenance and repair services for garage doors San Antonio.
When you should call us for garage door servicing
Our maintenance packages will ensure you face fewer hassles with garage door –no matter what type of door you have. You can call us when you spot various issues related to a garage door. You may hear creaking sounds when opening closing the door. This can be indicative of spring or part problems. Before the door spring and coil gets worn out, call us. You may also face hardships in opening garage doors using remotes, in such situations, waste no time and opt for our Garage Door Maintenance packages.
What we offer
We offer comprehensive and customizable maintenance and repair services for a wide range of garage doors for residents of San Antonio and adjacent regions. Whether you have a steel door or battery operated garage door, our staffs are skilled enough to perform required maintenance. We offer Garage Door Maintenance San Antonio services at certain intervals for the clients. When you sign up for such packages, be assured of smoothly functioning garage doors at office and home.
Affordable packages and 24×7 services
Our Garage Door Maintenance packages will not create gaping hole in your pocket! On the contrary, you will find all our packages reasonably priced including the packages meant for commercial setups. Our staffs will inspect the client location and offer a quote that includes all costs. You need not think about additional charges when seeking any of our services.
We cater to client needs all days of the week. Call us for any type of maintenance and repair needs without doubt.