The Best Company For Garage Door Sensors Replacement And Repair
Many families today use the garage door more than the front door. This is why garage door safety needs to be a priority in every household. Homeowners should never attempt to adjust the tension devices or springs. The components are under a great deal of tension and serious injury can occur. As a homeowner, there are tests that can be conducted to test the safety. If it does not have a reversing feature, it is recommended that it be replaced. If your door has retrogressive sensors, one of the best ways to test them is to slowly pass something as the garage door closes. When it comes to garage door sensor services, Garage Door Sensor San Antonio is the ultimate solution to your problem.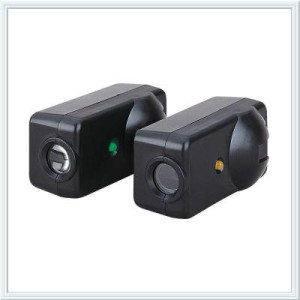 Moreover, garage door sensors can easily and quickly be installed after the preliminary installation. All garage doors have a manual feature to disengage the door from the tracks if the opener malfunctions, the door can be operated and disengaged manually. Homeowners can use this feature if they feel there may be a problem with the door opener. The button to operate them from inside the garage should be mounted high enough to prevent small children from operating it. Make sure the door opener button is not mounted near steps where children can use the steps to access the button. The button to operate the door should be within sight of the garage door.
It is important that anyone operating the door is able to see if any pets or children are playing near the door. To insure garage door safety, don't leave the garage door remote where children have access. Homeowners should properly secure remote controls that are no longer needed. In addition to this, homeowners need to remember that the garage door is the biggest door in their home and many times the most used entrance and exit. If you notice that your garage door sensor is not properly functioning, hiring Garage Door Sensors San Antonio is the perfect choice to consider and hire. We are the ideal company you can trust and rely on.
Ways to Fix Garage Door Sensors
Garage door sensors are a convenient way to prevent injury to persons, especially children who may be in the path of the closing and opening door. In addition to this, these sensors are typically installed to relay signals that tell each other if anything is in the path of the door. They are normally located near the floor, where they are subject to grime and dirt, which may hinder their proper functioning. Here are some of the effective and proven ways to fix your garage door sensor.
Look for obstructions – Look for any obstructions or objects that hinder the proper functioning of garage door sensors. This could be boxes, tools, toys or any objects on the floor that impede the proper transmission of the signals that pass between the sensors. Dirt or debris could be clouding the lenses. Depending on the type of the model of sensor, there may be a light that could indicate whether the signal is impeded. If signals are blocked by an object, you will need to remove it. If the lenses are dirty, use a lens cleaner.
Check the alignment – It is very important to check if the sensors are properly aligned. If they are not, adjust the brackets that hold them in place. When you finish realigning them, you should check if the signals are transmitted properly.
Make sure it is getting electricity – Sometimes; it is a simple case of the sensors not getting electricity. Make sure that they are receiving the electricity they are supposed to get.
Check the wires – Replace any damaged or frayed wires if necessary. Damaged or frayed wires can lead to the sensors not getting any electricity and not transmitting any signals.
Open the sensors – If the warranty on the sensors does not prohibit it, you can open them to check inside. Make sure that they are dry inside and that there are no damaged parts. Check that the parts are fused to the appropriate places. If you notice any loose connections inside, the sensor may need replacement.
If you notice that your garage door sensors are not functioning properly, Garage Door Sensors San Antonio is here to help and assist you to solve your garage door problems. We are professional and well trained in providing our clients with top quality garage door services that are worth paying for.
Why Choose Us?
In terms of garage door sensor, our company is the best choice for you. Garage door sensors are fantastic gadgets that have the ability to detect whether something or someone is under the door when it is closing and at the same time allows you to sleep more easily. You can get sensors that
will inform you whether the door is open or closed so you won't accidentally leave it open overnight again. We have years of experience in providing top quality garage door services, making sure that our clients will never go wrong in hiring us. In addition to this, we completely understand that garage doors are one of the many things around the house that we use on a regular basis.
Most garage door parts can be bought online and installed without any specialist knowledge but it is often best to get them fitted by a professional for safety reasons and to make sure they are fitted correctly. Once you decide to hire us to repair your garage door sensors, you can be sure that we will offer you the best garage door services you are looking for. We strive hard and work together to assure our clients that we can meet and go beyond their demands, expectations and needs. If you want to gather more information and details about our garage door services San Antonio, please feel free to visit our official website and we will be happy and pleased to help and assist you in the best way we can.