Get A New Garage Door Panels, And Make Your Garage Look More Beautiful
Need help in getting your garage door fixed? Garage Door Repair San Antonio is the company that you can always trust when it comes to garage door replacement panels San Antonio.
Should You Consider Garage Door Replacement Panels?
There are many reasons why a person might require garage door assistance. There are many things that can happen like that your door might be jammed, damaged because of an accident, or it can be ugly or it's just needed to be replaced after serving you for a decade. But, is it only important to replace a certain part of it for the sake your garage and your home?
The common issue involving the garage doors is on the exteriors and this has something to do with your garage door panels San Antonio. You can see this part once the garage door has been closed from outdoors or above you in your garage if the door is open. There are times when you will just need to replace a single part of them instead of all when the panels get damaged. Or, it can be that the panels are aged and are unattractive at all that you want them to be replaced. But, the most common mistake that people make when it comes to garage doors is that they only think they need to replace their garage door panels only.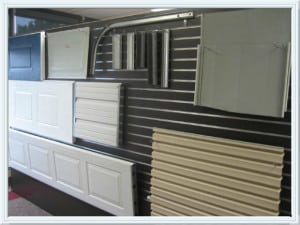 The issue with replacing only one panel is that the door portions are specifically measured and designed for that particular door for both weight and size. Through replacing them, the aesthetic value might be disrupted and this can compromise the structure integrity of the door. Whilst the door looks repaired and fine from the outside, those parts that are responsible for the opening and closing of the garage door might be in danger.
In times you think garage door panels replacement is a must but you are not 100% sure about it, the best thing to do is to leave the job to a professional locksmith company. 1Choice Garage Door Repair San Antonio is here to get in touch with you and provide the best services for your needs. Please do not hesitate to get in touch with us today to know how we can help.
Looking for Garage Door Replacement Panels in San Antonio?
Here at 1Choice Garage Door Repair San Antonio, we assure you that we can instantly replace your garage door sections whether they were damaged or broken because of an accident. We specialize in garage door panels San Antonio replacement for all forms of garage doors. We are experts in dealing with all sorts of garage doors which include commercial, residential, agricultural and industrial.
Perhaps, you might be wondering if it is possible to replace just the damaged part of your garage door. Whether the bottom part or one of the panels was damaged, rest assured that we can immediately replace it for your convenience. Regardless of what may happen, you just need to replace the damaged part without the need to replace the entire door. On the other hand, there's the rule of thumb: when you have two or more broken panels of your garage door, the cost of replacing them will almost the same with how much you will spend for a total garage door replacement.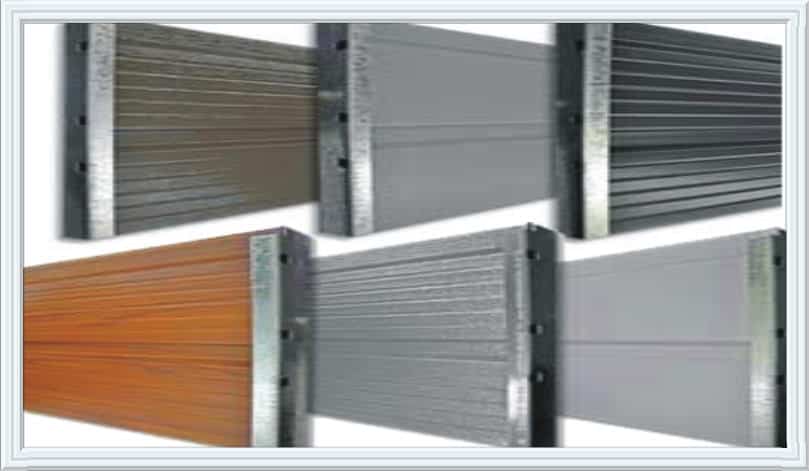 What about the color of your garage door? Depending on how long you already have your rage door, expect that it will be possible and it is through replacing just the broken section with the original color of the door. Expect that there will be a difference in the color, particularly within your garage door's sheen. There is a way to reduce this effect and that is by applying wax to the unbroken sections by using car wax which will provide a perfect and good shine to each portion of your garage door.
You might also be wondering if you can just choose to handle the job alone. Well, this will only be possible just when you have adequate knowledge about the functions of the garage door. On the other hand, we are not recommending it as it can just cause further damage to your garage door which means you will be spending more for the repair. It is best to give us a call instead so we can explain how we can help you get your garage door fixed and running properly once again.
Affordable, High Quality Garage Door Panels San Antonio
1Choice Garage Door Repair San Antonio is here to offer you the cheapest garage door services such as garage door replacement panels. We assure to you the quality of our work and the services that we render for years. Our team is comprised of a group of professional garage door technicians who can help you get your garage door fixed in no time. We carefully select the members of our team and we keep them educated and trained so they can fix all forms of garage doors. We also get them familiar with the latest models of commercial, residential and industrial garage doors so they can efficiently repair any problem that your garage door might have, regardless of its type.
When it comes to the pieces of equipment that we use, we carefully choose genuine and durable materials and tools so we can give 100% high quality repair and service that meets the needs and expectations of our valued clients. We have a large inventory of garage door panels and other important garage door parts like openers, springs and others. We guarantee to you the originality of these items.
Through the years, 1Choice Garage Door Repair San Antonio remained focus on making our clients happy and satisfied with the way we work. We are more focused on ensuring that our valued customers are contented with what we can offer. We are after earning the trust of our clients instead of earning money as we believe that our philosophy can help us a lot in becoming the leader garage door company in San Antonio. If in case we fail to meet the expectations of our clients, we will be doing everything that we can so as to help them have the best services for their needs. We will further improve the job until we see that our clients are satisfied.
We are always willing to talk with anyone when it comes to garage door services. For your convenience, please do not hesitate to get in touch with us.